YouTube TV is a show streaming platform targeted at those who want to replace their cable television subscription.
The service offers cable network streaming, live broadcast television, and YouTube original content that users can view on a range of devices, including phones, computers, and tablets.
Despite its similarities with cable networks, YouTube TV is different in that it allows its users to cancel at any time and without costly termination fees.
It neither requires subscribers to go through lengthy discussions with customer service to cancel their service, but why is YouTube TV so expensive?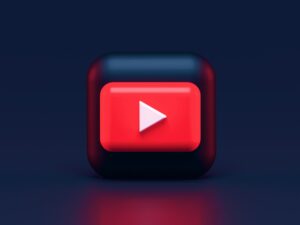 Cost explained
The live TV streaming service appears to be a good option for cord-cutters, but some people may find the subscription cost quite prohibitive at $65 per month.
The cost is initially at $50 per month, but the price increased by $15 last year when the service added more channels.
YouTube TV comes with dozens of channels, a program guide, and a DVR just like Hulu, Sling TV, AT&T TV, and other TV streaming services. A closer look at some of the features, though, can help explain why YouTube TV costs more than most premium streaming services.
First is it allows more users per account compared with other similar streaming services. Each YouTube TV membership gets six accounts.
Family members in one household each get a unique show recommendation and cloud DVR with their separate accounts.
This is particularly helpful in homes where people have different preferences for shows. YouTube TV allows three simultaneous users. Other services also support this number of simultaneous streams but for an added cost. 
More channels and unlimited DVR
YouTube TV also provides access to more top channels than its competitors. It currently lets users stream live and local sports networks, news, and shows from more than 85 channels, including ABC, CBS, FOX, NBC, ESPN, HGTV, and TNT. Most importantly, it is the only one with local PBS stations. 
Its cloud DVR that allows users to rewind and fast-forward recordings comes with unlimited storage. YouTube TV also gives its users nine months to watch recordings. In comparison, its competitors give an allowance of only 30 days.
Is there a free trial of YouTube TV?
With several premium live TV streaming providers available on the market, it may not be easy to choose which one is best for you based on your preferences and budget.
The YouTube TV free trial will not cost you any money, although you have to register with your credit card. There is no need for YouTube TV promo codes to give the service a try.
How long is the free trial of YouTube TV? You get the standard 7-day free trial period, but promotional campaigns may get you extended free use.
You can use the allocated free period to see if the platform is indeed a better alternative to your traditional cable company or other live TV streaming services.
If you see that the $65 monthly subscription is worth it, go for a paid subscription and become a YouTube TV premium member.
Will you see ads on YouTube TV?
Does YouTube TV have any promotions? YouTube TV subscribers may see ads while streaming their favorite TV shows.
YouTube Premium members will not see ads on the YouTube videos they watch, but they will see ads on live TV and on-demand television programs. Watchers who do not have a YouTube premium account will continue to see ads. 
Because YouTube TV service supports ads, the platform offers a good venue for advertisers. With a well-executed marketing plan, YouTube TV can even provide a cost-effective means for businesses to reach their prospective customers.
If you want to take advantage of this new live streaming site's growing popularity to promote your products and services, Soar.sh can take charge of your marketing campaign.
Contact us and find out how we can help your business grow through strategic YouTube promotion.