This article is part of our extensive series on Reputation Management. If you haven't read our Complete Guide to Reputation Management, we suggest you start here. Enjoy!
Your business depends on its online reputation. A negative reputation can sink your efforts to generate new leads, while a positive one can create opportunities without you spending a cent on marketing.
How do you build a reputation that works for you?
We've outlined why an online reputation is important, and how you can maximize yours.
Creating a reputation that carries weight is more complicated than it sounds. The leading companies in your industry have huge budgets devoted to managing their reputations online, so smaller companies often struggle to understand how they're supposed to compete.
The best way to quickly build a positive, revenue-generating reputation is with a reputation management service. These services create lasting impacts on your brand by ensuring your reputation online is precisely what you'd like to project. 
Of course, there's a wide variety of online reputation management services that different companies offer. You should look closely at what services would fit your needs best before looking at reputation management companies.
That way, you'll know exactly what to look for in the reputation management agency you choose.
Online reputation auditing and evaluation services
For many people building their online reputations, it's difficult to know where to start. That's why most reputation management companies offer a service to audit or evaluate an online reputation.
This evaluation typically lets you know the strengths and weaknesses of your online reputation and may include a consultation about the next steps. 
If your business relies on online reviews, the audit could include a holistic evaluation of your online reviews. Many reputation management consultants will take this opportunity to let you know which reviews seem to be most important to your business and what the overall landscape of reviews looks like for you.
It could even include a detailed breakdown of what appear to be the driving factors behind positive and negative reviews.
Review management from reputation management companies
Once you know how your business is perceived, you can evaluate how you want to affect that perception. For example, suppose your online reputation audit found negative reviews are impacting your business. In that case, you might hire a review management service to make sure that your happy customers have their voices heard as well.
Review management involves making sure that the loudest, most unhappy voices aren't the only ones that your potential customers hear. Many businesses' reputations suffer because just a handful of people had experiences they don't deem satisfactory, and they took to online review sites to make their voices heard.
With a review management service, you can make sure your happy customers express their opinions in reviews that draw new leads to your business.
In other cases, companies have plenty of positive reviews but not on the right websites. A review management service can ensure that your positive reviews are coming in where others will see them. Reputation management companies closely monitor what sites customers go to for reviews in every industry, so this is precisely the kind of service they're ready to provide.
Social media online reputation management
Twitter, Facebook, Instagram, and LinkedIn are only a few of the social media platforms brands use to build their reputations these days. If you don't have practice building a following on these platforms, a reputation management company can help establish your brand's footprint online.
On the other hand, you might have an established reputation on social media that you want to change. If that's the case, online reputation management companies can also help you shift the public's perception of your brand. Some companies specialize in just this area, and you might want to look at whether they focus on specific social media platforms as well.
Many companies fail to take advantage of social media sites like Quora and Reddit, which have highly active user bases but are less marketed on by companies. This type of social media management can often be the most impactful because Reddit & Quora are still relatively new markets.
Download Reddit case studies
Fill out this form to access Reddit case studies.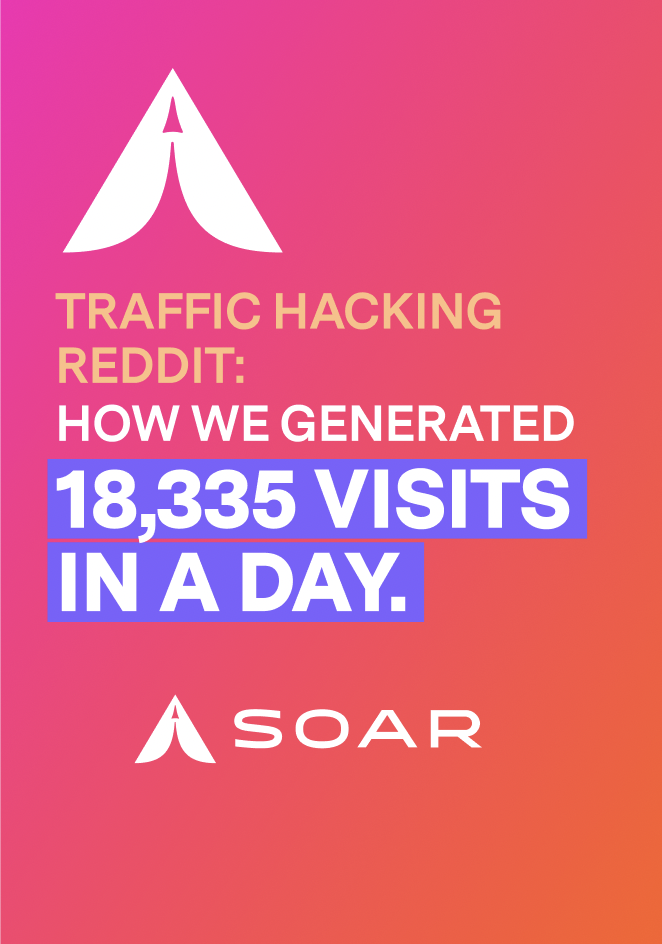 By submitting your e-mail you agree 
that Soar will register your email to the marketing database.
This is a huge advantage as potential customers might expect and ignore corporate social media on sites like LinkedIn. Reddit and Quora, however, offer marketing that creates a more direct and personal connection with your audience.
It can be helpful to list out all of the social media channels you think you'll use in your marketing strategy, then go through them one by one until you find one you want to build your reputation on. For example, you might focus on:
Quora
LinkedIn
Twitter
Reddit
Instagram
Facebook
Get access to Quora traffic hacking case studies
Fill out this form to access Quora case studies.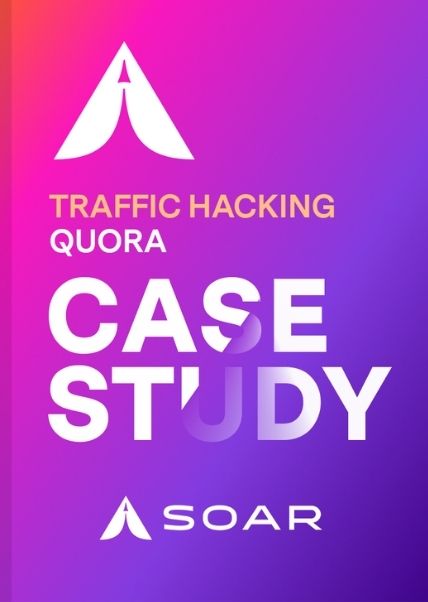 By submitting your e-mail you agree 
that Soar will register your email to the marketing database.
Content marketing reputation management services
Content marketing is a great way to build your company's reputation as an industry leader and expert. The term "thought leadership" has exploded in recent years, and for good reason: companies perceived as thought leaders gain all the benefits of an excellent online reputation.
They generate leads passively, can quickly partner with other industry leaders, and will likely attract more high-quality clients.
Content marketing is also a great way to reach a specific audience. The best reputation management services identify the audience you need to target and create certain content for that audience. The result is entirely organic lead generation, traffic going to your website with little prompting on your part. 
It's easy to fit a content marketing strategy with social media reputation management as well. Some companies pair both services together, creating a holistic online reputation management company that makes the most of your investment in the service.
The result is a more powerful and trusted brand and even more natural lead generation.
Note: You can use reputation management services to improve your reputation, but it's up to you to uphold your business to the highest reputation possible!
Key takeaways
Different companies need different reputation management strategies–the best way to find what you need is with a reputation audit or evaluation.
Review management lets your happy customers have their voices heard on the most impactful review sites.
Companies looking to generate organic traffic through positive online reputations should schedule a call with Soar to create an impactful reputation management strategy.